Welcome to
RDSJ LAW COLLEGE
Affiliated to Lucknow University
RDSJ Law College is a B.C.I. approved associated college of Lucknow University which has recently started two courses, viz, 3yr. LL.B. Course after graduation degree in any discipline and 5yr. LL.B. Hon's Course after Intermediate or equivalent examination.

The purpose of setting up of colleges of professional studies like RDSJ Law College and RDSJ College of Management in the remote area like this where rural population abounds is to develop and impart comprehensive and interdisciplinary legal education for this society. Young generation can leverage the management and legal education, aim to empower and develop legal and ethical values for the society

This region consists mainly in the fact that the bright and talented students hailing from such localities face enormous difficulties and problems to continue their further studies in the absence of proper study centres of their choice. They are not so economically well-off that they could afford to go to distant locations to pursue their studies. Longstanding poverty in the area has been exacerbated by poor infrastructure and lack of educational facilities. We are now there to cater for the needs and requirement of such striving students. Their talent would no more be wasted and unutilized. Their condition would be ameliorated by empowering them through education.
LAW COLLEGE FACILITIES
With state of the art class-rooms and library and a supportive audio-visual communicative system, we are following the modern methodology in teaching various courses. Besides lectures and tutorials, interactive sessions are organized through seminars, workshops, moot-court I.C.T. facilities. We have also set up a free-legal-aid-centre in the campus of RDSJ Law College. Teaching Faculty are highly skilled, experienced and qualified. Our sole aim is to upgrade the standard and knowledge of students and having done so we help prepare them to face challenges wherever they make their first forage.
We are committed to excellence. Wishing you all the best.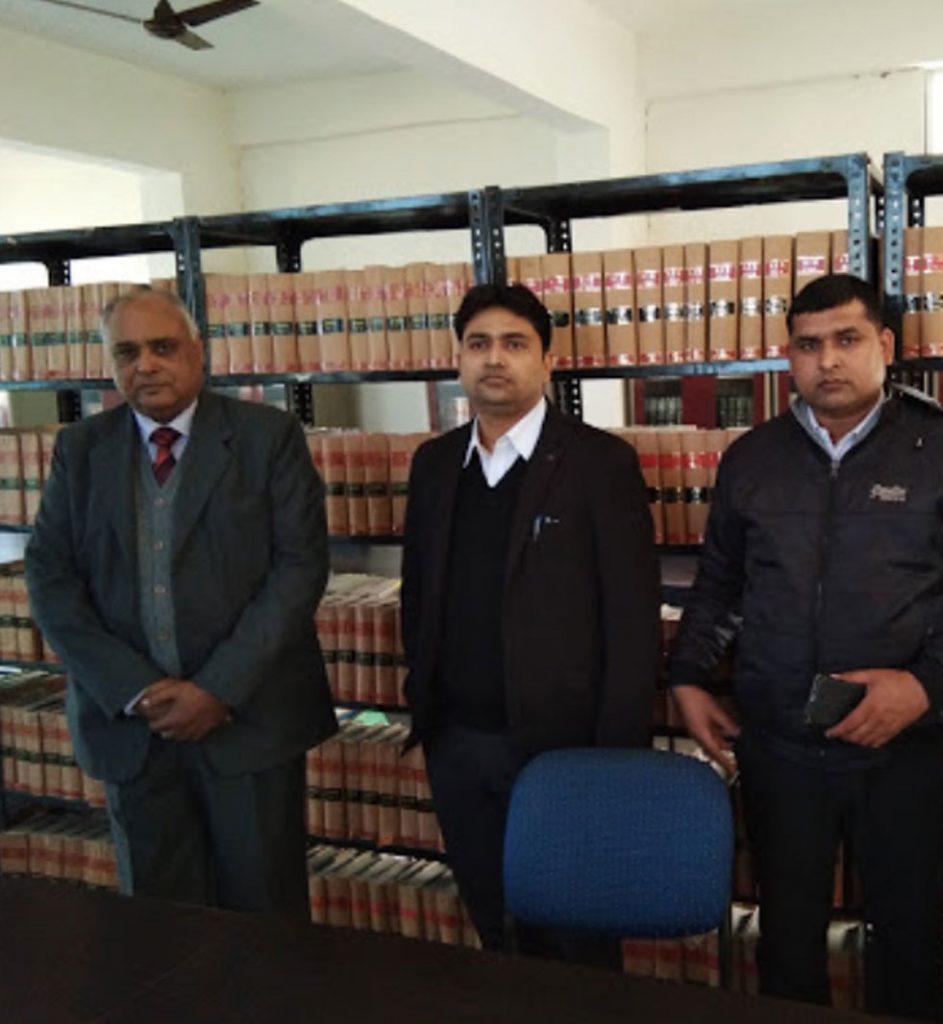 Duration: 5yrs.(10 Semesters)

Eligibility: Intermediate or Equivalent Examination passed from Recognised Board.
Seats:-
 120 (2 Classes 60 each)
Registration Fee :-
 Rs. 500/-
Enrollment Fee :-
Rs. 1000/- Non Refundable One time
Exam Fees:-
Rs. 2500/- Per Semester
Tuition Fees :-
Rs. 11000/- Per Semester
Duration: 3yrs.(6 Semesters)

Eligibility: Bachelor Degree in any discipline from a recognized University or equivalent. For General minimum 45% marks.
For OBC / SC/ ST minimum 40% marks.

Seats:-
 120 (2 Classes 60 each)

Registration Fee :-
Rs. 500/- One Time, Non Refundable
Enrollment Fee:-
Rs. 1000/- One Time Non Refundable
Examination Fee:-
Rs. 2500/- Per Semester
Tuition Fee :-
Rs. 10000/- Per Semester. Non Refundable
Admission Open for 2021
Admission Open for LL.B. Hons (5 years LL.B) LL.B (3years), B.Com and I.T.I. If you have any queries regarding the course or admission procedure, kindly contact us.